ADDED TO CART VIEW CART or Continue Shopping.
Good kitchenware can give you a wonderful cooking experience!

Finally, the solution to making your fridge more functional and keep it tidy too! We've got you covered! The perfect fridge drawer for all your food needs. 
This simple Fridge Drawer Organiser helps food last longer with improved airflow. It keeps food fresh by allowing adequate levels of air circulation which reduces condensation. This means less spoilage, and a clean, organised space for other items you need in the fridge. 
FEATURES:
Wide Application: It can use as a fruit container, vegetable container, or even as a storage space for eggs. It can be used to wash and drain fresh produce before storing it neatly inside, too.

Safe & Durable: It's spacious, durable, convenient and so easy to use; it stores away in like a night-stand with zero fuss! The drainage design lets you use it as a kitchen colander and strainer to wash and drain fruit/veg!

Tools-free Installation: Simply slot these baskets on the fridge shelf less than 0.6 inches thick. You can also slot them wherever else that's convenient for your day-to-day routine - countertop, tabletop or hang it under the desk.

Lightweight & space-saver: This compact utensil is perfect for any environment. Use your drawer organiser anywhere you want to keep things orderly while staying creative.

Easy storage: Ideal for use on a countertop or tabletop as well as inside the fridge door in extremely shallow spaces - making it an easy storage solution that is beautifully designed and functional.

Neat and Tidy: This organizer is perfect for keeping the fridge neat and tidy! This is great if you have limited space because it hangs on the side of the fridge meaning that you can organise all your food in one place, an all-purpose organiser that clutters any kitchen desk!
Key features:
Stretchable Design

No Installation Needed
Flexible and Durable
 
Measurement:
Min: L 20.5cm x W 16.4cm x D 7.6cm
Max: L 28.5cm x W 16.4cm x D 7.6cm
Suitable for shelves' thickness of 1.2cm or below
PACKAGE INCLUDED:
1 pc x Expandable Fridge Organiser
We accept the following payment methods for online orders:
PayPal
Visa
Mastercard
American Express
AfterPay
All major credit cards
All payments made through our website are secured by the latest encryption.
We are Australian based company and we take privacy and security very seriously. All orders are securely processed.
After you have placed an order with us, orders will take 1-2 days to get dispatched from our warehouse. 
Next step you will receive an Australia Post tracking number. Mostly the tracking number will take 24-48 hours to give you an update about the order. 
Delivery time is usually 4-9 working days for metro areas and for rural it can take between 5-14 working days.
For more information Click here
We accept your request for return! within 30 days If you are not satisfied with our item, If the item is faulty ,damaged or Change of mind.
Please note - You must not return any items before you contact our customer support team. Click here to learn more
Customer Reviews
Write a Review
Ask a Question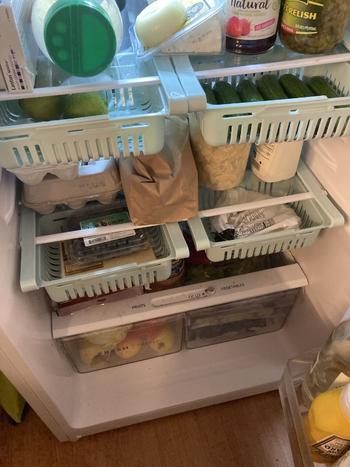 05/07/2021
I recommend this product
Happily surprised this want I wanted & got
These baskets are exactly what was advertised.Lightweight & strong.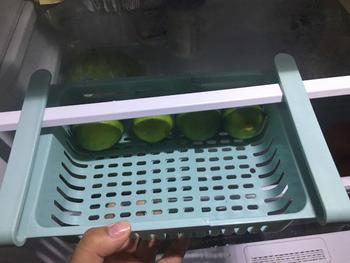 30/06/2021
I recommend this product
Handy
This really helped add storage space to camper fridge.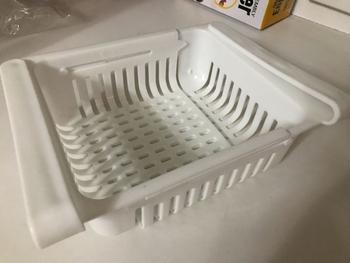 30/06/2021
I recommend this product
Versatile strong and easy to clean.
These not only work well in the fridge I find they are good for organizing my the drawers and shelves all over the house.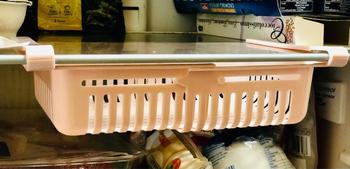 30/06/2021
I recommend this product
Good idea for adding extra space in your fridge
I bought these to maximize the storage of my fridge. I found them useful to use to store items that i dont use on daily basis.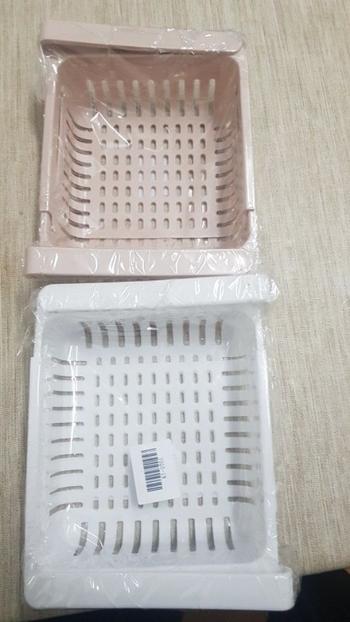 26/06/2021
I recommend this product
usefull
Really nice product. Easy to use. Actually holds more than you think.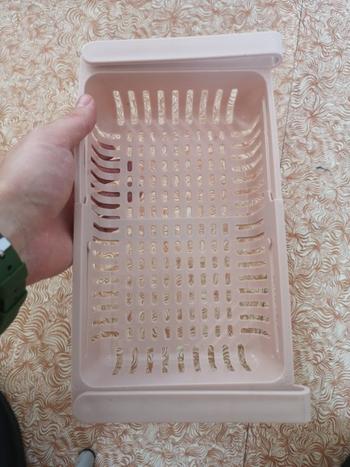 23/06/2021
I recommend this product
Really good
Really good product fits good in my fridge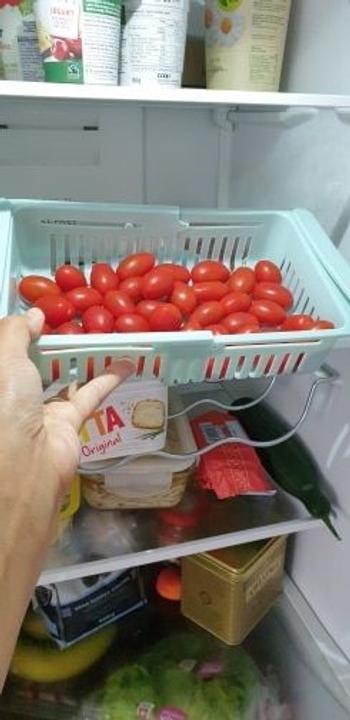 22/06/2021
I recommend this product
Very practical and cute product.
Awesome product!!Saves a lot of space in my fridge!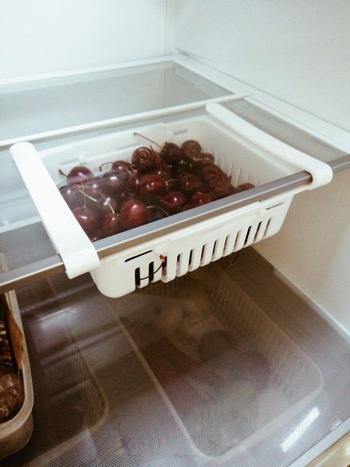 16/06/2021
I recommend this product
Looks great!
The design quality and fiction looks perfect!
01/07/2021
I recommend this product
just what I needed
Just moved into a new apartment and had no cheese drawer. I found this and it works great. Love it
29/06/2021
I recommend this product
These are amazing
I bought these to use in my camper refrigerator and they are amazing gives you the extra space between the shelves that holds small items.
27/06/2021
I recommend this product
Helpful drawer organizer
I always have a lot of groceries in the fridge especially during the pandemic. Unfortunately my refrigerator is not big enough so I took my friend's suggestion to purchase a set of drawer organizer. I use it to store small fruits garlic herbs etc. It also can be fold up if not in use. I just wish it could be a little bigger.
24/06/2021
I recommend this product
practical and good price
Love those
22/06/2021
I recommend this product
Useful product
It s great
21/06/2021
I recommend this product
Looks cheap quality
The color and quality of the product looks very tacky however the purpose of the additional space and the size of this tray is suitable.
17/06/2021
I recommend this product
Nice product
Great product for extra unused space in cabinets