Woodcraft Edge Corner Shaper
We offer paypal to ensure customers have smoother paying experience.
5 Stars! had a great experience.
"Really fast delivery, had a great experiance with the store. Great customer support too!"
- Hennah J.
Sydney, Australia
Save

36

%
Save

45

%
Original price
$145.00
-
Original price
$393.54
Delivery time
Free delivery 4-8 business days with
Australia Post
Revamp your woodworking projects with the Woodcraft Edge Corner Shaper, your go-to tool for precision and ease.
Versatile Woodworking: This tool is suitable for trimming and chamfering wood of all kinds. Whether you're working on a large project or a small craft, this corner shaper is your woodworking companion.
Adjustable Cutting Depth: Tailor your cuts to your exact specifications. The cutting depth can be easily adjusted according to your project's unique requirements, ensuring the perfect finish every time.
Observation and Levelling: The Woodcraft Edge Corner Shaper is equipped with horizontal and vertical bubbles, allowing for easy observation and leveling.  Achieving precision in your work has never been simpler.
Comfortable and User-Friendly: With its comfortable grip and user-friendly design, this tool is a pleasure to hold and operate. It's small, portable, and incredibly easy to use, making it ideal for both professionals and hobbyists.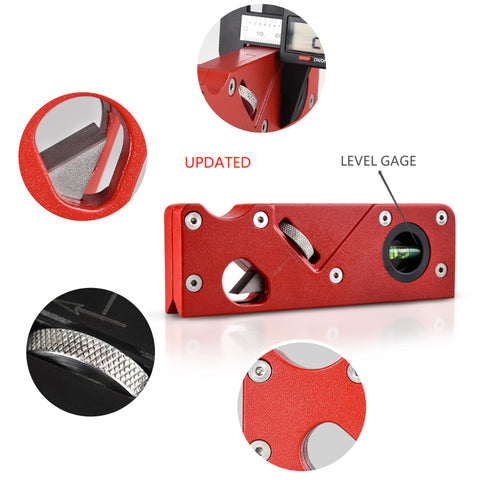 Robust Construction: Crafted from thickened aluminium material, this corner shaper offers exceptional pressure resistance and durability. It's hard, firm, and built to withstand the rigours of woodworking.
High-Strength Carbon Steel Blade: The Woodcraft Edge Corner Shaper features a high-strength blade with sharp cutting precision. Tackle your projects with confidence, knowing you have a tool that won't back down.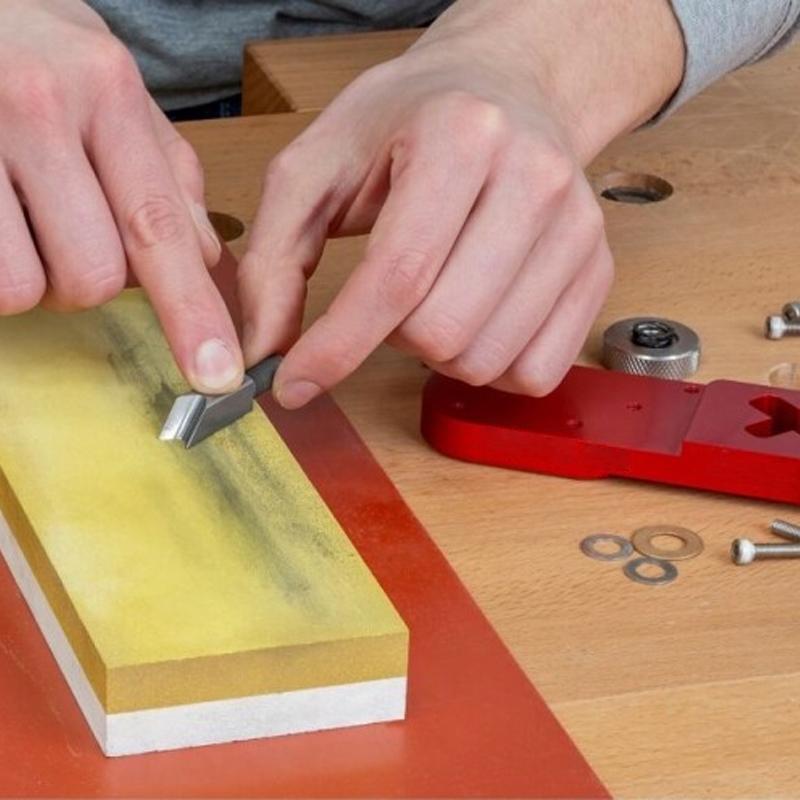 Enhance your woodworking arsenal with the Woodcraft Edge Corner Shaper and experience the difference in precision, ease, and overall woodworking satisfaction. Whether you're an amateur or a seasoned pro, this tool will quickly become an indispensable part of your workshop.
Specifications
Material: 

P20 Steel, Aluminum Alloy

Color: 

Red/Black

Size: 

154.5*50*20mm

Weight: 

400g
Package Includes
1x Woodcraft Edge Corner Shaper